How much do you show positive leadership?  
Ongoing change, a myriad of competing pressures, uncertainty about future, the constant need to be inventive and agile are all part and parcel of leading. All test your ability to stay positive as a leader. Drawing on the wisdom of Kim Cameron, FutureSpark Coaching brings you 7 ways you can show more positive leadership.
1. Show an attitude of gratitude
Think about the last time someone showed real gratitude towards you. How did it feel? Positive psychology research evidences that gratitude has a powerful impact on well-being. Demonstrating openly to your colleagues genuine gratitude for their contribution or achievements assists significantly to enable a positive atmosphere and really encourages performance.
2. Be a positive energizer
Have you had an experience of connecting with a negative energizer, someone who sucks the energy from a room or conversation in record time? Remember it! Being over critical, inflexible and focused disproportionately on your own individual needs characterizes the core credentials of a negative energizer.
The energy you put out there as a leader is seen and felt. Create a crackle of positive energy by directly building into your interactions optimism and ways to enable the vitality of others. Alternatively, support the those who beam positive energy by encouraging them to have wider interactions across the team, giving them a platform to influence or supporting as mentor or to lead on an aspect of team or organisational development.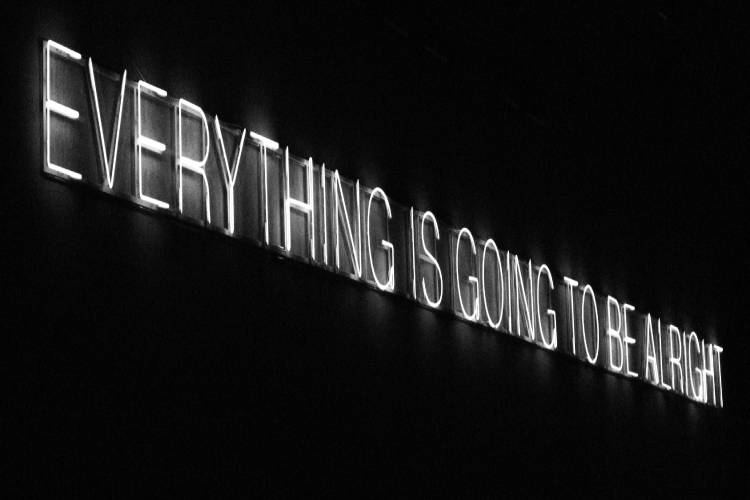 3. Be present and show compassion
Notice and acknowledge when someone is clearly struggling and experiencing upset or real difficulty – express some care and concern. People notice that you notice and will feel more valued as it helps to create a more caring working environment. In the words of Maya Angelou:
"I've learned that people will forget what you said, people will forget what you did, but people will never forget how you made them feel."
4. Pay more attention to strengths
Emotionally intelligent leadership will connect what a person wants, enjoys and is strong in delivering aligned with organisational goals. As a leader, you do not evidently ignore weaknesses and what could be improved. The approach however to addressing is all.
A good exercise to do is think about your leadership style. Question how much time you spend looking at the deficit in your team / organisation. How aware are you of organisational and team strengths? How much do you communicate with your team about their strengths? How do you combine this to give constructive feedback setting positive targets for performance based on strengths? Create the image of success highlighting what others should do and strive towards rather than only pointing out what they shouldn't do or aren't doing.
5. Communicate positively
If you have ever completed a 360-degree feedback, you will know that how you communicate as a leader usually takes centre-stage in shaping how others see you. Leading inevitably involves communicating on difficult issues and giving negative messages. Communicating positively in such circumstances needs your attention and awareness.
Keep communication as supportive and objective as possible. Faced with an issue, zone in on the facts and avoid judgement or subjective evaluation labels on the person 'I think that you are…' Focus on describing the action, event or behaviour not the person. Explain the consequences / reactions calmly and then offer or invite suggestions to resolve and move forward.
6. Connect purposefully
We enjoy and thrive in doing something which we find meaningful. What exactly does being meaningful entail? Something becomes meaningful if it helps us upholds our values, something we hold dear or live by, if it helps us achieve a personal goal or if it makes a positive difference to someone else or reaches out beyond us as part of a bigger picture.
As a leader, one of the great rewards of leadership is seeing someone fulfilled in work. When this happens, they have experienced work as purposeful: it has connected with something that is meaningful for them. Take time to see how you and your team connect your work to a purpose which has meaning for you. If you don't know what is meaningful to your key team members and teams, get to know.
7. Build in one-to-one time
'The only time I really see my director is when something goes wrong which I might be able to fix.'
This is not the type of comment an accomplished leader wants really to hear: the lack of value this employee feels attached to them is clear. Making time for regular one-to-one meetings with colleagues who are your direct reports is an investment. It builds relationships, clarifies expectations and unearths more about values and motivation. It is also a great opportunity to communicate supportively about development and performance. One-to-one time is a valuable two-way exchange and shows positive leadership at a very personal level.
Author: Maire McGrath, Director, FutureSpark Coaching